Hello Friends!
That traveling panda, Zing Ballyhoo, has spring fever and will be leaving Pandanda today, continuing his search for cool and interesting prizes to give when he returns. I also heard a rumor that the Easter Bunny asked Zing for a little help in picking out some prizes for the Easter Egg Hunt that starts this week. Of course, Zing was more than happy to help!
You want to make sure that you have traded your 10 Golden Tickets to Zing before he leaves this evening. He has his bags packed and is ready to go, but you have until about 11:59 pm Pandanda Time today to get the prize. I wouldn't wait too late, though, because sometimes Zing slips away a little early!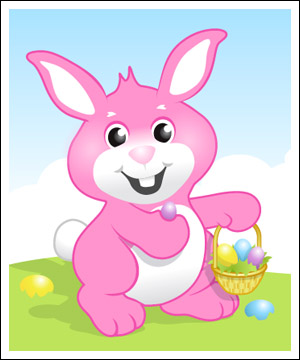 Speaking of the Easter Bunny, he is busy coloring thousands of eggs in preparation for the annual Pandanda Egg Hunt! Starting on Friday, March 30th, you will be able to hunt for Easter Eggs all over Pandanda, then trade them to the Easter Bunny for his super prizes! I can't wait to see what he has for us this year!
Party on, Pandas!
Henry