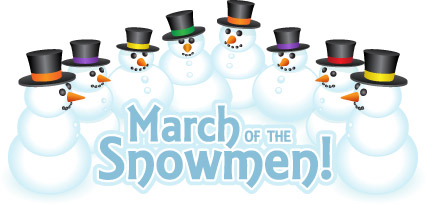 Pandanda may feel colder tomorrow, with the arrival of the amazing Marching Snowmen! Everywhere you look you will find snowmen of all shapes and sizes. You can make them feel really welcome by wearing Zing's prizes - the snowglobe hat and snowman t shirt!
The snowmen will bring along 2 extra Quests each day, which can help you reach your next Quest Level a little bit faster!
There are some big American football games coming up in the next couple of weeks, so we've updated the clothing and tree house catalogs with items to help you celebrate. You can wear the colors of your favorite team, and decorate your treehouse to match. Get your friends together and have a team party in your treehouse!
Thanks for sending in pictures from Wacky Wednesday. I created an
Wacky Wednesday album
so everyone can see them. Here are just a few of the pictures you sent:
zangando
Didlinqa007
KiddTokYo