December 1st is a triple-great day in Pandanda! Snow, new clothes, and
HUGE DAY!
To be a part of
HUGE DAY
, just visit Paige in Bear Hollow for her Dragon Tears potion - it will make you HUGE! Have a HUGE dance at The Purple Door, go HUGE fishing at the Fishing Hole, play HUGE Bunny Chase and Ghosts of Misty Hill (maybe you will scare the ghosts!) Whatever you do, make it HUGE!
I am planning to get in on the fun of HUGE day myself! I will be visiting at
7:30am Pandanda Time
, then again at
5pm Pandanda Time
. You can click the link for both of those times to see when I will visit where you live. I'm going to be looking for lots and lots of HUGE pandas so I can take some awesome pictures for my blog!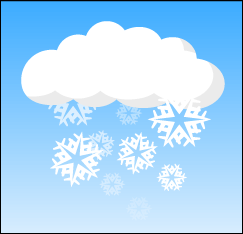 And don't forget about the new winter clothes at the Clothing Co. They are sure to come in handy for keeping warm in Pandanda's first snowfall of the season. Yep, the Weather Forecasters were right - Pandanda is covered with a light, fluffy snow! Now it
really
feels like December!
What a great way to start off the last month of the year! I hope you agree with me - December is going to be awesome!
Keep warm, pandas!
Henry